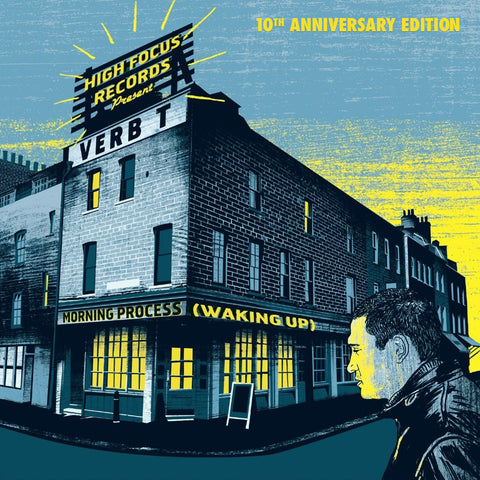 Verb T - Morning Process '10 Year Anniversary' (Digital)
Celebrating Verb T's MORNING PROCESS LP turning ten over the weekend, we are delighted to present Verb T - 'Morning Process 10 Year Anniversary Edition'; a newly curated offering of the seminal LP that extends the original vision with add-ons including BRAND NEW MUSIC.
Sprinkle some celebratory MERCH and a UK TOUR (starting this week) into the mixer and it's safe to say that the celebrations are set to go on until morning.
Produced by Verb T
Morning Process '10 Year Anniversary Edition' is OUT NOW.
Tracklist:

Wake Up
Be Your Own Hero
Said and Done
Listen to Me
On the Edge (Pt. 1)
Snake Plissken (feat. Skriblah, Cappo)
The Morning Process
Where You Find Me 
Happy Crazy
Sittin' Here (feat. BVA)
Don't Damage Yourself
On The Edge (feat. Fliptrix, Jam Baxter, Karizma) [Pt. 2]
Love Me, Leave Me
Red Ink (feat. Kosyne)
Life in a Day
Undivided
Undivided (Instrumental)
The Morning Process (Instrumental)
Said and Done (Instrumental)
Download comes in both WAV & MP3 format.