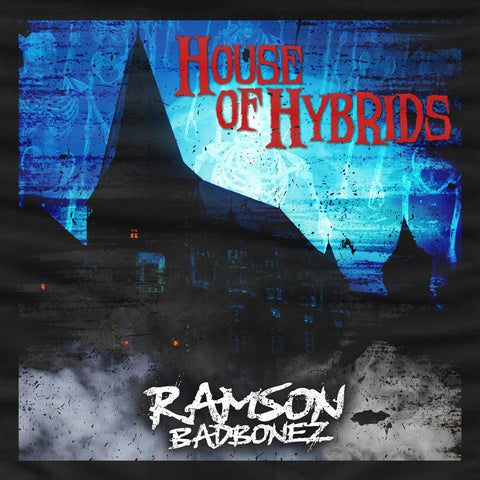 Ramson Badbonez - House of Hybrids (Digital)
High Focus Records is proud to present 'House of Hybrids', the brand new self-produced project from Ramson Badbonez. 
11-remixes celebrating the most infamous tracks from Badbonez catalogue, remixed by the man himself.
Tracklist
1. January - In Da Blitz Time (Remix)
2. My Perfect Storm (Remix)
3. Mental Clix (feat. Leaf Dog) (Remix)
4. Stir Fried (Remix)
5. July - Foul Moods (Remix)
6. Hypnodic (Remix)
7. Face Down Floating (Remix)
8. Ghouls & Goonies (Remix)
9. Master (Intermission)
10. Supremacy (Remix)
11. September - Chains & Whips (feat. Genesis Elijah) (Remix)

'House Of Hybrids' is OUT NOW on High Focus Records.