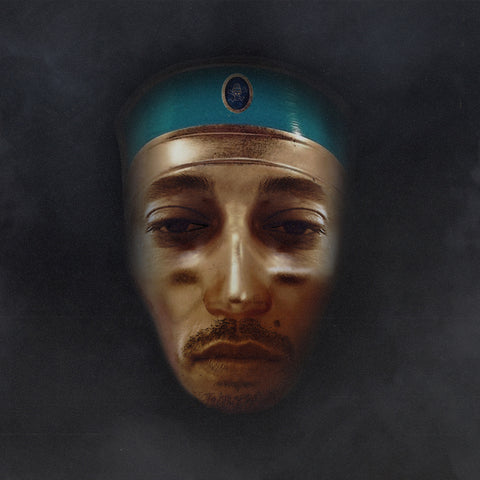 Ramson Badbonez - Death Mask (Digital)
There are very few Mc's in the UK rap game as engrained into the culture as Ramson Badbonez. Rising through the ranks as one of the most cut throat MC's London had ever seen at 14, it wasn't long before people started to take notice of the young talent, gathering London wide respect as well as getting recognition from UK Hip Hop godfathers Task Force. The rhyming machine has been a living and breathing embodiment of the culture ever since. By far one of the most prolific creators in the scene, Ramson Badbonez employs one of the strictest work ethics ever seen with over 12 full length albums to his name and showing no signs of slowing down.
On the 28th February, Badbonez will present his latest work, a brand new album, with producer & long time collaborator Mark Fear, entitled 'Death Mask'.

Following his previous 'Jason Bonez' & 'Mic Day The 13th' releases, Badbonez has removed the hockey mask to don the Egyptian Death Mask, as he leaves the Jason Bonez moniker behind to focus on a much broader palette of concepts and inspiration. 
With topics ranging from the mysteries of the afterlife, the energy crisis to the lasting effects of colonialism to the failings of modern language - Badbonez has left no stone unturned. Fearlessly launching himself into the deep end, covering new ground and constructing incredibly dense prose perfectly matched by Mark Fear's diverse yet crisp sound. 
Perhaps Ramson Badbonez' most solid release to date, we expect 'Death Mask' to make a serious impact in 2020.
'Death Mask' is 12 tracks long, released on the 28th February 2020.
Tracklist:
1. Sarcophagus
2. Questions
3. Valley Of The Kings
4. Magnify
5. Skin Deep Feat. Nesha
6. Science Class
7. Signs & Symbols
8.Skywalker
9. Energy
10. Eternal
11. Jewels & Gems
12. The Wrath Feat. Tex