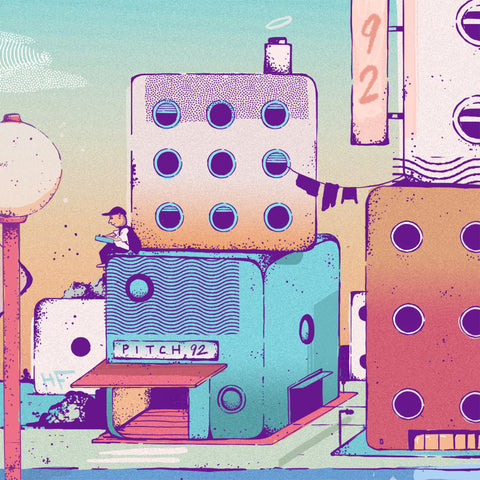 Pitch 92 - Dice (Digital)
'Dice' is an enchanting instrumental masterpiece by the exceptionally talented artist, Pitch 92. This captivating single takes listeners on a thrilling sonic journey, where soul-stirring melodies intertwine with ingenious beats, showcasing the true genius of Pitch 92's musical prowess.

As one of the many tracks of the highly anticipated album 'Delicacies', 'Dice' sets the stage for a sonic adventure like no other. With its dynamic and skillfully arranged elements, the song effortlessly weaves an intricate tapestry of sound that lingers in the mind long after the music stops.

Accompanying the release of 'Dice' is a visually stunning animated music video, brought to life by the artistic talents of Pitch 92's friend and long time collaborator, Nearski. The video complements the song's essence, providing a captivating visual narrative that amplifies the depth of the music.

'Dice' is out now alongside the pre-order for his forthcoming album 'Delicacies' due for release on the 4th August.