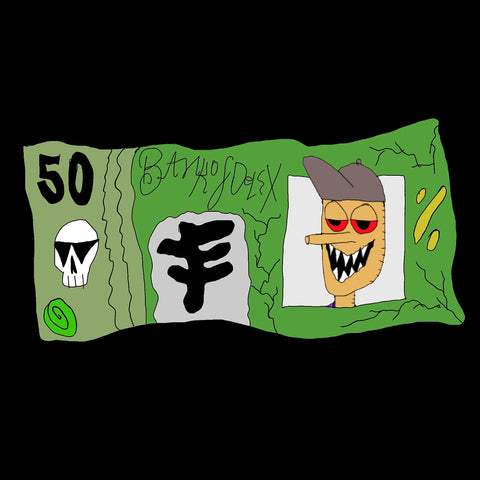 Onoe Caponoe Feat. Jehst - Pinocchio (Digital)
Onoe Caponoe returns with another slice of psychedelic yore; celebrating the life and times of street legend Pinocchio.
The track is a whirlwind; 3:21 of fist fights, balaclavas, blades, debauchery, Honest John, police chases, burnouts and cruel comeuppance.
Accompanied by the one and only High Plains Drifter Jehst and with Kehlarj (fast becoming one of our favourite producers) on the buttons, 'Pinocchio' documents the many highs (and inevitable lows) of running the roads on an ill-fated quest to become a real boy.
Download comes in both WAV & MP3 Formats.