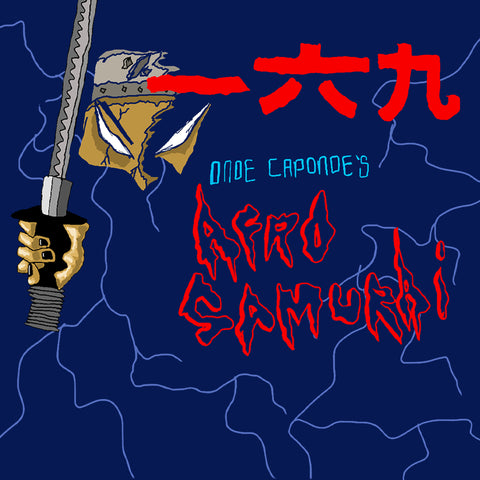 Onoe Caponoe 'Afro Samurai / Quest' (Digital)
Onoe Caponoe returns with 'Afro Samurai / Quest' two brand new excerpts lifted from his pearl moonlight shimmering, katana blade wielding, phantasmagoria.
Offered up as night and day, both 'Afro Samurai' and 'Quest' take their place alongside 'Cat In Oz' and 'Pinocchio' as valuable pillars in Onoe's canon, a canon unlike any other; high-wiring between fantasy and reality, prospection and folklore, within fingertip reach of other worlds.
Download comes in both WAV & MP3 Formats.