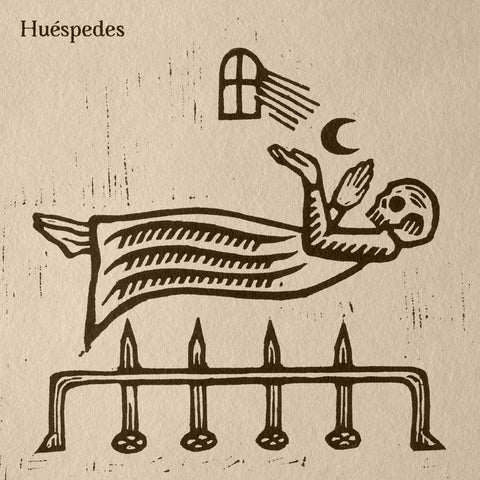 Granuja & Jam Baxter - Huéspedes (Digital)
Stream / DL 'Huéspedes': https://bfan.link/huespedes

'Huéspedes' is the debut single from Colombian rapper Granuja and UK rap legend Jam Baxter.
Evoking the midnight blue tones of the ocean in the small hours, 'Huéspedes' is perfectly poised; both lyricists delving deep into the darker sides of their psyche, drawing on both internal battles and the chaotic, unforgiving nature of the world outside.
Featuring Baxter's first ever Spanish 4-bar, and with DJ Sammy B-Side making a late appearance on the cuts, 'Huéspedes' acts as a brilliant introduction of Granuja to the UK scene, but also a resounding reminder of Jam Baxter's constant evolution as an artist.
*Available in both MP3 and WAV formats.