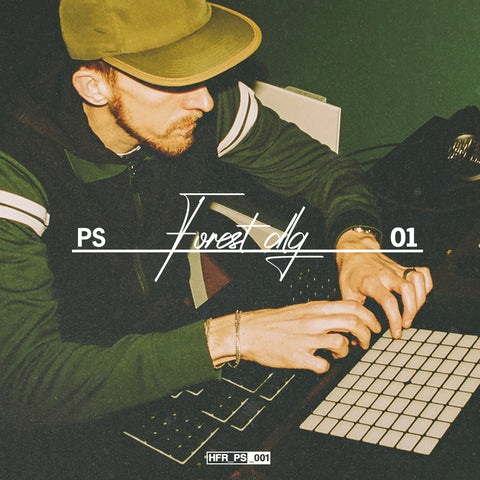 Forest DLG - Echo of the Hidden Spruce (Digital)
High Focus Records is proud to announce the FIRST OFFICIAL instalment in our brand new 'Producer Spotlight' series across digital and a SUPER LIMITED run of 50 cassette tapes.
Following swiftly in the footsteps of lead single 'I Been Surfing On A Marshmallow', 'Echo Of The Hidden Spruce' is a collection of exquisite instrumental works, taking in a spectrum of styles ranging from soulful lo-fi beats, Ethereal head-nod hiphop to minimalist piano epics from the one-and-only Forest DLG.

Sourcing inspiration from the likes of Portishead, DJ Shadow, J Dilla and Mobb Deep, 'Echo of the Hidden Spruce' offers an exquisite blend of exclusive instrumental works by Forest DLG, paired with a carefully curated collection of classic instrumentals from the High Focus highlight reel that include collaborations with Jam Baxter, Onoe Caponoe, Fliptrix and Truemendous.
TRACKLIST:
01 - Souffle (Instrumental)
02 - I Been Surfing on a Marshmallow
03 - Teeth Marks (Instrumental)
04 - Moonlight Dante's Unconscious String Quintet
05 - Inhale (Instrumental)
06 - Brute Force Nebula
07 - Slippin
08 - Probably Right - Too (Instrumental)
09 - Endless Cardamom Harp Suite
10 - Paint Your Body Gold (Instrumental)
11 - The Relentless and Destroying Fist of Zeus
12 - Husk II - Tale of the Possessed Pinky (Instrumental)
13 - Beyond Breath (Instrumental)
14 - For a Limited Time Only (Instrumental) 
'Echo of the Hidden Spruce' is OUT NOW.

Available in both MP3 and WAV formats.