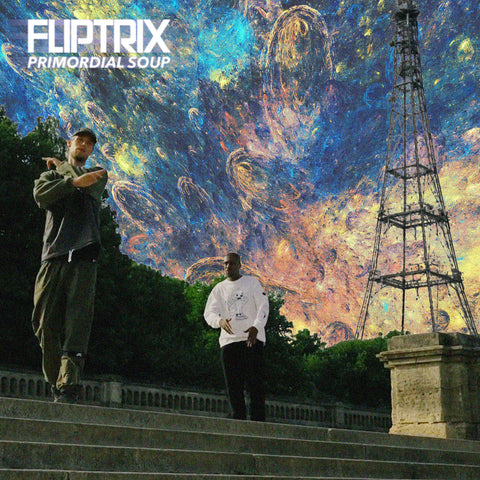 Fliptrix - Primordial Soup (Digital)
Following hot in the footsteps of comeback single 'Mantra No. 9', Fliptrix joins forces with long-time-collaborator King Kashmere on 'Primordial Soup'.
Having rubbed shoulders since the mid-noughties (Kash and Verb T used to take a young Fliptrix on tour and have him perform a few tracks each night), and with it being a cool six years since the duo last collaborated ('Smoke Lingers Always', 2016), it is a welcome return.
With fellow HF artist Pitch 92 offering up a rich tapestry on production, 'Primordial Soup' is a perfect next-assail-point in the trajectory from 'Mantra No. 9' and beyond; Fliptrix and Kashmere offering up a dynamism rooted in their many years of friendship, but firmly situated in the HERE-AND-NOW.
Produced by Pitch 92
'Primordial Soup' is OUT NOW.