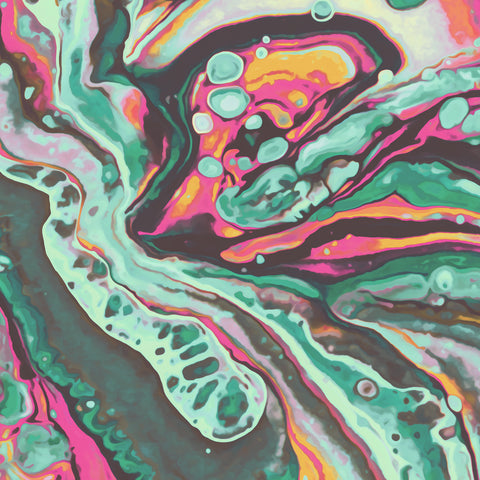 Fliptrix - Eden (Digital)
'Eden' is the third single of Fliptrix's comeback SZN.
Produced by the infamous Illinformed, 'Eden' is the first song that Fliptrix penned on returning to music after a hiatus that saw him relocate to another country, in search of a brighter future.
With the extended break came a flurry of new insights, primed for the right moment in time. The result is quintessential Fliptrix; 10/10 penmanship made up of spiralling references rooted in the aforementioned quest for paradise and the various life changes that comprise a brand new way of being.
To mark Fliptrix's return we launched a PRE-ORDER of his comeback single 'Mantra No. 9' and accompanying AA-side 'EDEN' on SUPER LIMITED 7".
Pressed on ECO-MIX wax, a sustainable process that guarantees no two vinyls are the same, the hand numbered offering sees Fliptrix reconnect with the classic sonics that defined his earlier output, and after many experimental chapters over the years, it is both a refreshing revisit and welcome return.
'Eden' is equally testament to this; an ode to Fliptrix's new life surroundings and his interconnectedness to them and beyond.
Limited to 250 copies, hand-numbered, never to be repressed.