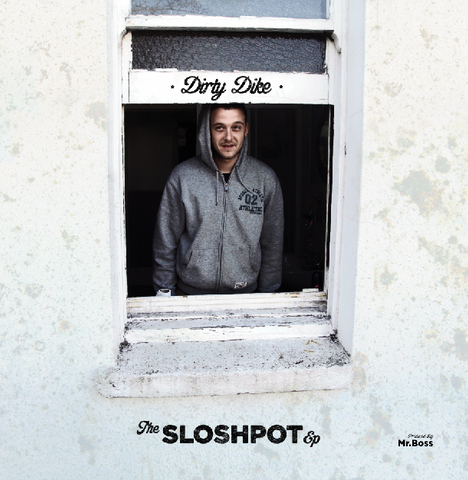 Dirty Dike - The Sloshpot EP (Digital)
'The Sloshpot EP' produced by Mr Boss. The EP features Ronnie Bosh & Jam Baxter with additional cuts from DJ Sammy B-Side & DJ Sugai. Released on High Focus Records on the 12th January 2013.
Contains 5 Vocal tracks and all the instrumentals.
Tracklisting:
01. Consequences
02. Plenty More Piss In The Toilet
03. Fuckpig Sloshpots
04. Teeth (feat. Jam Baxter, Ronnie Bosh) 
05. All Things Considered 
06. Consequences 
07. Plenty More Piss In The Toilet (Instrumental)
08. Fuckpig Sloshpots (Instrumental)
09. Teeth (Instrumenta)
10. All Things Considered (Instrumental)
11. Rant (Bonus Track)