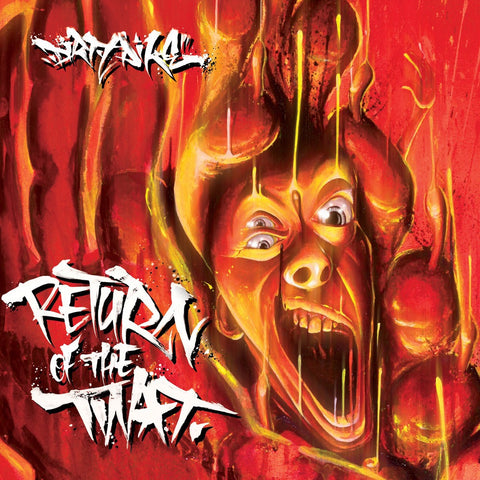 Dirty Dike - Return Of The Twat (Digital)
Dirty Dike's 13 track album 'Return Of The Twat'.
The album is produced, mixed and mastered by Naive & Pete Cannon. Features from Ronnie Bosh, Jam Baxter, Ed Scissortongue, BVA, Mr Key, Fliptrix, Leaf Dog, Verb T, Dabbla, DatKid, Stig Of The Dump, Dr. Syntax & DJ Manipulate.
Tracklisting:
01. He's Getting Judged Like An Idiot (feat. Ronnie Bosh)
02. There He Goes (That Look In His Eye)
03. Really Shit Music (Skit)
04. One Drink (feat. Jam Baxter, Ronnie Bosh) [That's Completely Out The Question]
05. Doo Doo Doo (feat. Ronnie Bosh)
06. Catch Me If You... Nah 
07. The Hog Roast Intermission 
08. Return Of The Twat 
09. Rapping Over Silence (feat. Dabbla)
10. You Can Sing Till You're Blind
11. New Street 
12. Future Posse Cut One Thousand (feat. Stig Of The Dump, Dr. Syntax, BVA, Datkid, Verb T, Jam Baxter, Edward Scissortongue, Mr. Key, Fliptrix, Leaf Dog)
13. Outro