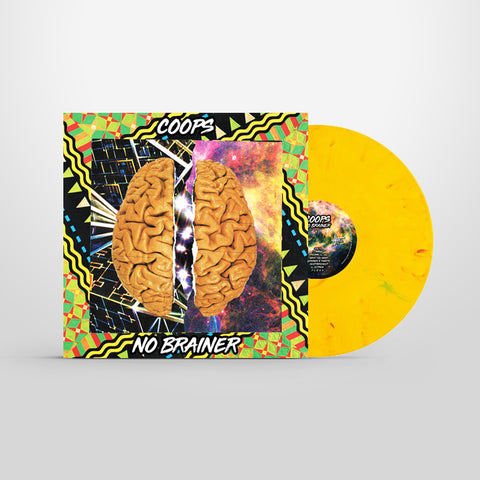 Coops - No Brainer (LIMITED EDITION YELLOW MARBLE VINYL)
High Focus Records is proud to present 'No Brainer'. This record showcases Coops' versatility and creative approach to his craft displaying a varied spectrum of sounds and moods. The cosmic cover art shows the two sides of the brain, representing the different approaches Coops has taken when crafting this project, ranging from more experimental modern soundscapes to hardcore traditional boom bap. Boasting singles such as 'That Jazz', 'Bob Dylan' & 'What You Want', 'No Brainer' really has something for everyone and demonstrates why he is one of the most exciting talents on the scene today.
Coops - 'No Brainer' comes along with a digital download of the album! Released on the 27th of April 2018.
Vinyl comes with a digital download of the album upon fulfilment of your order.