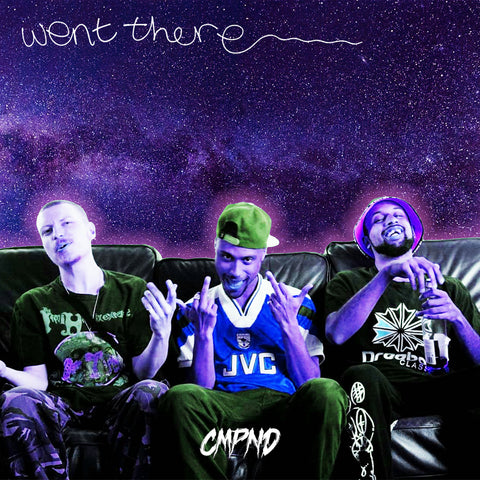 CMPND - Went There (Digital)
'Went There' is a fun energetic and braggadocios ode to breaking rules in order to achieve greatness. The CMPND trio artfully document how their skill and perseverance has allowed them to ignore any doubters, barriers and haters to reach a place few thought was possible. A catchy celebration of their devil may care attitudes as well as their unique drive and ability. Floating synths, bouncy drum rhythms and electric flows guaranteed to get your heads bopping.
Lifted from their forthcoming album 'Long Live The Court'.
Download comes with MP3 / WAV formats & digital artwork.