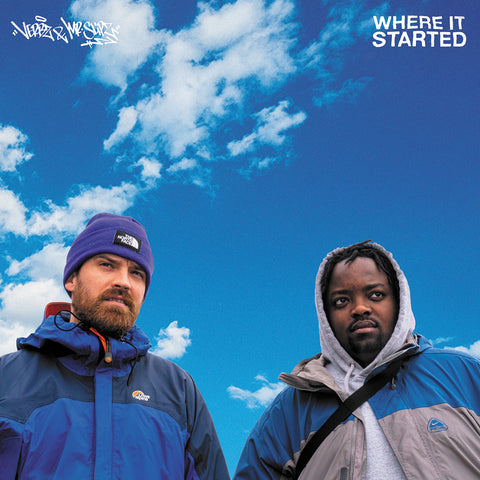 Verbz & Mr Slipz - Where It Started EP (Digital)
 Verbz & Mr Slipz have been jumping on the train (52m, 0 changes) between Croydon and Brighton to reconnect on 'Where It Started'; a 10-track EP that does everything (and more) you have come to expect from the duo.

Shimmering with nostalgia, but with one eye firmly on the next motive, 'Where It Started' offers a front row seat to the trials and tribulations of Verbz & co. doing what they did (and still do) to thrive and survive on the streets of Croydon, expertly scored by the meditative swing of Slipz' 100% sample-free production.

Think classic hip hop aesthetics, beautifully reincarnated; chunky MPC drums, deeply personal multi-syllables, tales of loss, heartache, learning the hard way but coming back stronger. 5 x vocals and 5 x Instrumentals, Where It Started' is a 50/50 deep dive into the hearts and minds of Verbz & Mr Slipz; perfectly poised as a duo, the EP is an unmissable trip down memory lane.

Tracklist:

Where It Started
Music Banging Like
For My Peeps
Felt Like A Dream
Walk Like A King
Where It Started (Instrumental)
Music Banging Like (Instrumental)
For My Peeps (Instrumental)
Felt Like A Dream (Instrumental)
Walk Like A King (Instrumental)

Download comes in both WAV & MP3 Formats.