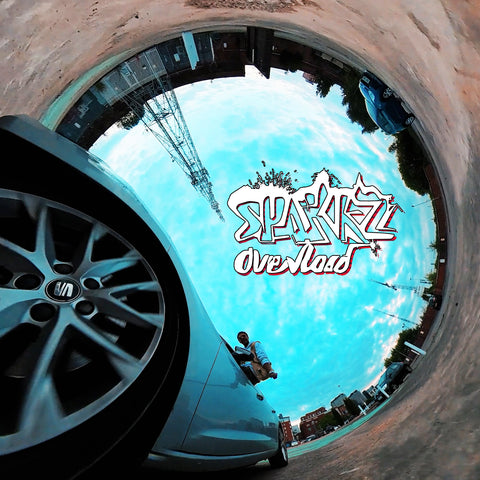 Sparkz - Overload (Digital)
'OVERLOAD'
is
Sparkz'
FIRST OFFICIAL single on High Focus Records and we are over the moon to have him. Produced by the man himself, 'Overload' expertly treads the high-wire between technically impressive and instantly reloadable.
Sourcing inspiration from every corner of the musical universe, leaning on classic era boom bap and early-era grime for the steadiest flow of sonic inspiration,
Sparkz'
name is synonymous with razor sharp lyricism and an elite level of showmanship that sees him effortlessly translate his skillset across genres, tones, moods and occasions.
Most significantly, the track offers up a first taste of BRAND NEW music from
Sparkz
, an artist who (after many associations and affiliations along the way) is all set to carve a strong solo pathway in 2023 and beyond.
'OVERLOAD'
is out now:
https://bfan.link/sparkz-overload
Sparkz
on Facebook: https://www.facebook.com/sparkzmcr
Sparkz
on Twitter: https://twitter.com/SparkzMcr
Sparkz
on Instagram: https://www.instagram.com/sparkzmcr/
WWW: http://www.high-focus.com
YT: http://www.youtube.com/HighFocusTV
FB: http://www.facebook.com/HighFocus
TT: http://www.twitter.com/HighFocusUK
IG: http://www.instagram.com/highfocusrecords