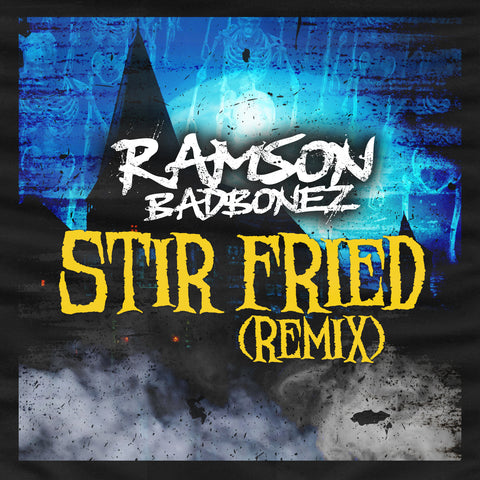 Ramson Badbonez 'Stir Fried - Remix' (Digital)
Ramson Badbonez is one of the most celebrated lyricists in the UK, a true underground legend with storytelling talent TO BURN, but when the rhymebook is resting, Badbonez puts in hours behind the boards, honing his production style and collaborating with some INCREDIBLE talent across several indie releases.
To celebrate his production exploits, we are delighted to reveal 'STIR FRIED (REMIX)'; the first in a series of remixes from the Badbonez' vault.
Badbonez paints a potent picture of life in the big smoke; derived from his collaborative 'Hypnodic' LP with DJ Fingerfood, reinvented on a 10/10 Badbonez instrumental.
'Stir Fried - Remix' is available in both MP3 and WAV formats.