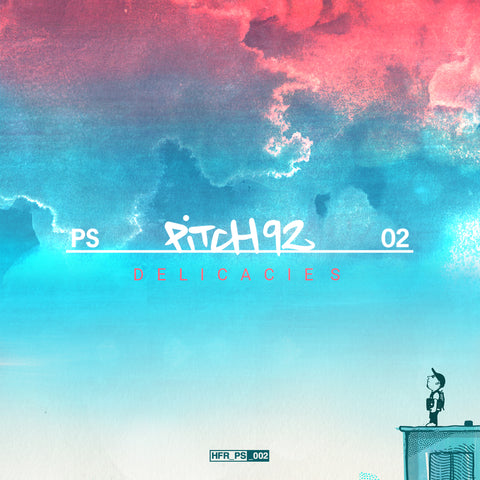 Pitch 92 - Delicacies (Digital)
High Focus Records is proud to reveal the second instalment in our 'Producer Spotlight' series across digital and a SUPER LIMITED run of 50 cassette tapes.
Setting the scene with 'Orla', swiftly followed by 'Dice', 'Delicacies' is a collection of exquisite instrumental works from Dublin native Pitch 92.
Having lay the foundations during lockdown #01, all of the original works were written as instrumentals. Designed to keep the listener engaged without the need for a rapper or singer; Pitch worked meticulously, focussing on layering and sample selection to offer up some of his most potent production work to date.
'Delicacies' is made up of eight original works and six instrumentals lifted from Pitch 92's glittering back catalogue. Tracks featuring the likes of Verb T, Manik MC, Ocean Wisdom, Kofi Stone and Confucius MC make up the project which, both new and old, fully lives up to its name.
TRACKLIST:
01 - Saudade
02 - Orla
03 - Metrô
04 - Guava
05 - Cronut
06 - Cantaloupe
07 - Dice
08 - Endeavour
09 - 365 (Instrumental)
10 - Many Miles (Instrumental)
11 - All In (Instrumental)
12 - Lie Low (Instrumental)
13 - Under The Sun (Instrumental)
14 - Lullaby (Instrumental)
'Delicacies' official release date - 04.08.23.

Available in both MP3 and WAV formats.