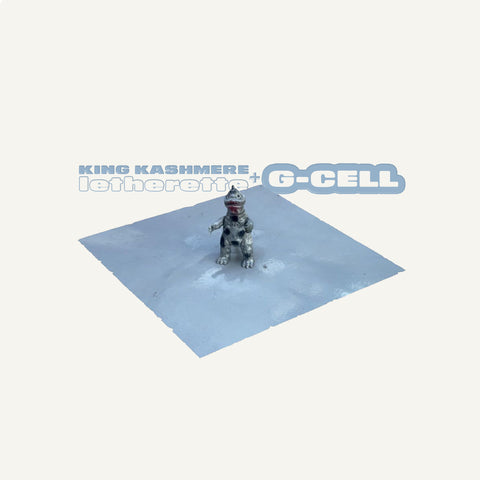 King Kashmere x Letherette - G-Cell (Digital Download)
☄️☄️☄️ High Focus Records is proud to present 'G-Cell'; the first instalment in a BRAND NEW wave of music from King Kashmere x Letherette.
After performing at the same Boiler Room a cool decade ago and connecting through a love of the same genre-blurring sonics that have defined their respective careers to date, King Kashmere x Letherette were always destined to make music together.
It was only a matter of time.
And space.
~
Download features 'Vocal' and 'Instrumental' and comes in both WAV & MP3 format.