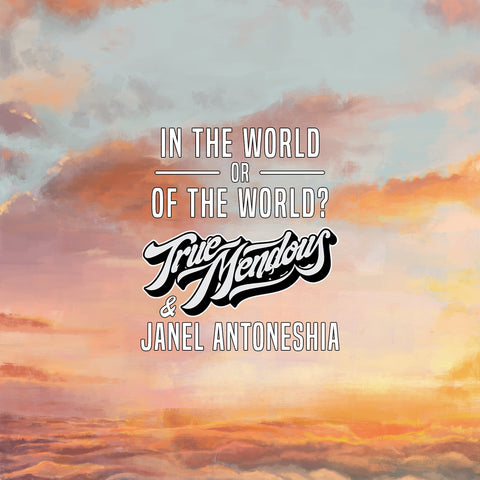 TrueMendous - In The World or Of The World? (Digital Download)
TrueMendous (@itstruemendous) teams up with Janel Antoneshia (@janelantoneshia) on 'In The World or Of the World?'
The breadth of TrueMendous' songs (and verses) are always extraordinary, and 'In The World or Of The World?' is no exception. Reuniting with regular collaborator Janel Antoneshia, the two bounce off one another on a stunning Forest DLG production with ANTHEMIC results.
PRE-ORDERS for TrueMendous' brand new LP 'Great. On Purpose' are now live over on the HF Store across 2 x 12" 'SUNSET SPLATTER' Vinyl, Cassette & CD in SUPER-LIMITED NUMBERS > https://shop.high-focus.com/collections/truemendous
Produced by Forest DLG (@forestdlg)
Artwork by El'Cesart (@cesar_does_it)

Download comes in both WAV & MP3 format.