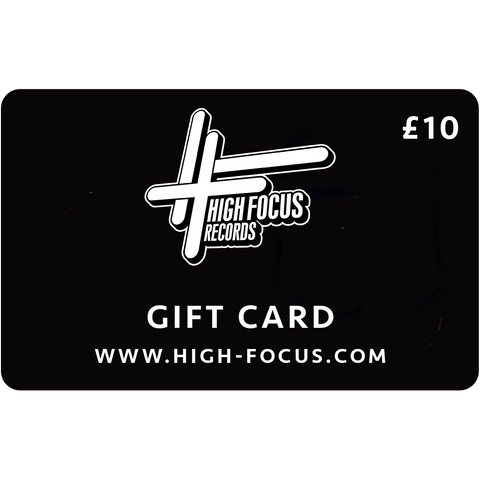 High Focus Gift Card
The perfect gift for any High Focus fan!
Available to spend online on our impressive range of CD's, Vinyl, Cassette Tapes, Clothing, Merchandise and Accessories.
The voucher will get sent directly to your recipient's inbox- perfect for last minute gifts and because we email the voucher, postage is free!

> Virtual gift card- gets emailed directly to recipient
> Voucher emailed same day
> Add yourself as the recipient if you want to print the voucher or forward the email at a later date
> No postage cost  
> Available from £10 up to £100 


*High Focus gift cards are only valid for use on our online store.