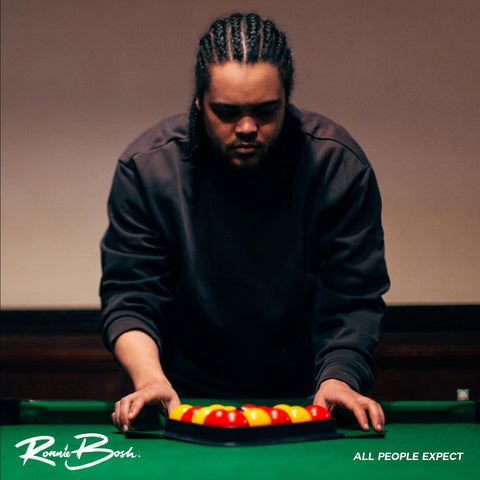 Ronnie Bosh - All People Expect (Digital)
From his stellar contributions to the legendary Contact Play - 'Champion Fraff' album, as well as having featured on a multitude of High Focus releases throughout the years, fans are no stranger to Ronnie Bosh's deep voice and have been patiently waiting to hear more. Having appeared on every Dirty Dike album to date to blessing Rag'n'Bone Man's 'My Business', Bosh has been a permanent fixture behind the scenes and is now poised for his time in the limelight as he prepares to share his debut album. 
High Focus Records are proud to put an end to the long wait and present Ronnie Bosh's debut album 'All You Expect' produced entirely by long time collaborator Dirty Dike. The pair have created an absolute gem, Dike provides his signature jazz laden production, providing the perfect home and ample space for Bosh's larger than life personality. Boasting features from Jam Baxter, Lee Scott, Eva Lazarus as well as additional production from Pete Cannon, 'All You Expect' has had the involvement of the UK's finest creative minds and it can clearly be heard upon listening to the 11 track body of work.
Tracklist:
1. 100%
2. Nothing
3. Explain Feat. Jam Baxter
4. All People Expect
5. You Know
6. Funghi Feat. Lee Scott & Jam Baxter
7. Get Out

8. One Feat. Eva Lazarus
9. (Do You Ever) Think
10. Honourable Death 
11. Pulp Feat. Contact Play