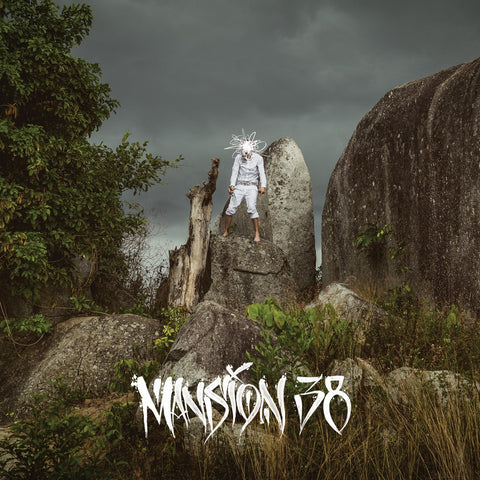 Jam Baxter - Mansion 38 (Digital)
After over a year spent in a slight creative slump in a crumbling terraced house in Tottenham, Jam Baxter rang his label boss while heavily intoxicated to request they fly him to Bangkok forthwith, to rejoin forces with '...so we ate them whole' producer and engineer, Chemo. After an initial period of understandable hesitancy, the flights were booked and Baxter found himself suddenly regurgitated from the belly of a Jet Airliner into the magical and surreal surroundings of 'Mansion 38'.
The album features Dirty Dike, Dabbla, Lee Scott & Trellion and comes shrink wrapped with a full colour 8 page booklet containing photos and Jam Baxter's 'Morning Revelation Elixir' recipe.
'Mansion 38' was released on High Focus Records on the 10th of March 2017.

Tracklisting:
01. Down
02. Souffle 
03. Dumb 
04. For A Limited Time Only 
05. Soi 36 
06. Sherriff
07. Wristband
08. Titanic 2 
09. Just Us 
10. Bulletproof 
11. Chateux In Toulouse 
12. Soi Dog 
13. Teeth Marks