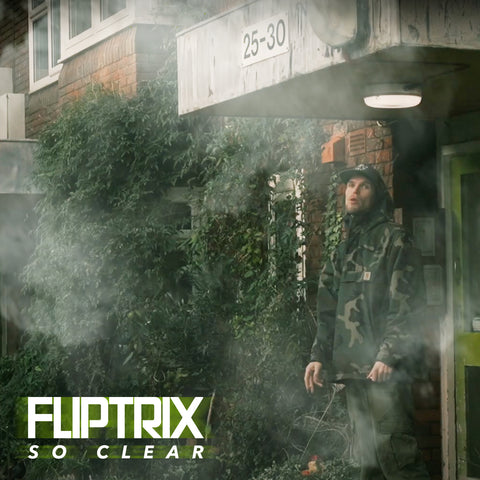 Fliptrix - So Clear (Digital)
 Fliptrix is back with 'So clear', single #6 lifted from his IMPENDING ninth studio album 'Mantra No. 9'.
Channeling the neck snapping, boom bap fundamentals that Fliptrix has forever championed, 'So Clear' sees Fliptrix chop it up across multiple themes, utilising his full arsenal of flows to offer insight on how to navigate the minefield and see things with a clearer perspective.
While the sonics hark back to the earliest echelons of Fliptrix's career, 'So Clear' showcases the evolution of Fliptrix's pen game, both as a lyricist and social commentator. A clear focus on the life lessons that led him to album number nine; wiser, stronger and more versed in society at large and the many obstacles along the way, Fliptrix swims up-stream, spreading a defiant message that will ultimately see him come out on top.
PRE-ORDER 'MANTRA NO. 9': https://bfan.link/fliptrix-mantra-no-9
Catch Fliptrix LIVE on the 'Mantra No. 9' 2023 Headline Tour, TICKETS: http://smblive.co.uk
Produced by Mark Fear (@markfearbeats)