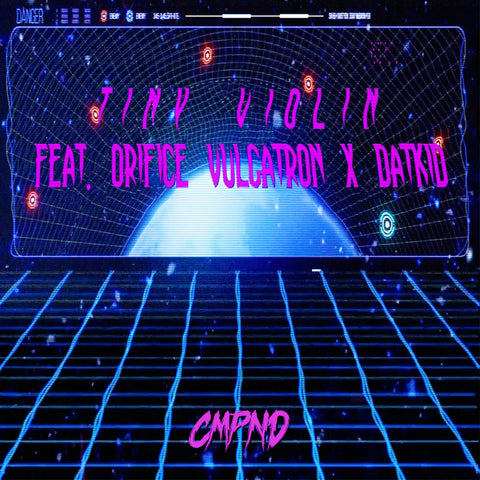 CMPND - Tiny Violin Feat. Orifice Vulgatron & Datkid (Digital)
It's been a cool five months since Wundrop, Vitamin G and Kemastry revealed new music under their collective moniker CMPND. Not that the Brighton trio have been resting on their laurels. While they may be keeping their cards close to their chests, the murmurings both inside and outside the camp are impossible to ignore.
Featuring the mercurial talents of Orifice Vulgatron and HF label-mate Datkid, 'Tiny Violin' pays homage to the self-deprecating art of sustaining a note on a tiny violin.
We're reminded of the trio's first comeback single 'WEAINTPLAYIN'. There was something especially SUMMERTIME about that one, and while new single 'Tiny Violin' may be located deeper in the trenches, all signs point to another SUMMER SEASON of brand new sonics from CMPND and company.